K12 World Language and Global Learning Projects 
---
Teach Arabic through this Interactive Unit and Detailed Lesson Plan on Food - developed by Hana Arslan for Sixth Graders, Novice High to Intermediate Low (2020-21)
Learning about food works as a "hook" to grasp students' attention to Arabic Culture. It triggers their curiosity and increases their motivation. Because students were not able to participate in group cooking projects or restaurant simulations in person this year because of the pandemic, this lesson plan includes ideas for teaching language interactively through Zoom and Nearpod. Along with Nearpod, additional activities on Quizlet and Word Wall support and reinforce students' learning. Click on the hyperlinks to see examples. Open the lesson plan to explore all activity links.
This unit encourages students to discover how food is different from one culture to another and helps students to communicate practically in Arabic, express basic needs, and order food and drinks from a restaurant. The unit also includes a lesson idea on tackling UN Sustainable Development Goal 2 "Zero Hunger." Students can organize a food drive of non-perishable products for a charitable organization of their choice.
These engaging lessons build on acquired skills through repetition and scaffolding, allowing students to learn in a structured way, interact with teacher and classmates, compete with self and others, and reflect upon and assess their progress as learners.
---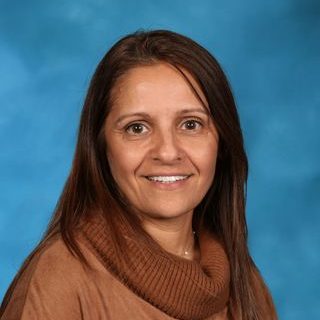 Hana Arslan is a native Arabic speaker from Beirut, Lebanon, and an Arabic instructor at Amana Academy, a public charter school in Alpharetta GA, with 700 students. Hana has been teaching Arabic since the school's opening in 2005 and helped develop the K-8 Arabic curriculum with a team of dedicated and committed Arabic teachers. Hana believes that students learn best when they engage in active learning and when they are allowed to take ownership of their learning. Hana is also a member of the Arabic Teachers Council of the South. Read more about Hana Arslan's project.
---
This unit is designed to teach Novice High/Intermediate Mid students of Russian to plan and organize a trip, solve simple problems while traveling, and reflect on the benefits of new experiences. All activities and assessments are created according to GA performance standards and ACTFL guidelines. The unit length is approximately 9 weeks, but it can be adjusted to the teacher and student needs, goals and abilities.
Through the engaging activities and the use of authentic resources (YouTube videos, travel shows, blogs and podcasts), teachers will immerse their students in the target language and culture and help students improve language proficiency. The use of formative assessments of students' achievements will allow teachers to scaffold language learning and build on what the students already know as well as provide constructive feedback. 
---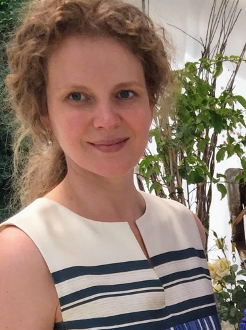 Dr. Anna Surin has 20 years of teaching experience as a Russian, French, and ESOL teacher. She is the World Languages Department Chair at North Forsyth High School, the International Skills Diploma Seal coordinator, the sponsor of the French Honor Society and the Russian Club. Anna received her bachelor's degree from Russian State Pedagogical University, a master's degree from Metropolitan College of New York, and her doctorate degree from Valdosta State University. Dr. Surin is the 2019 FLAG Teacher of the Year Award Recipient.
---
Do you have a less-commonly taught language lesson plan, activity, or global learning project that you would like to share with other teachers? We welcome your contributions at AGSC@gsu.edu! 
Coming soon!
Cultural Awareness for High School Arabic Learners by Mr. Alaa Hedeeb: World Language Department, Clayton County Public School, Jonesboro High School
K-12 Virtual STEM Toolkits for Language Teachers (Chinese, Japanese, Russian)
Advances and integrates content-based instruction about STEM/Sustainability topics. The toolkits include lesson plans, virtual teaching resources, guiding discussion and study questions, and a teacher introduction to the principles of content-based language teaching.
See the AGSC Call for Proposals: K-12 Course Development Projects in World Languages and Global Learning