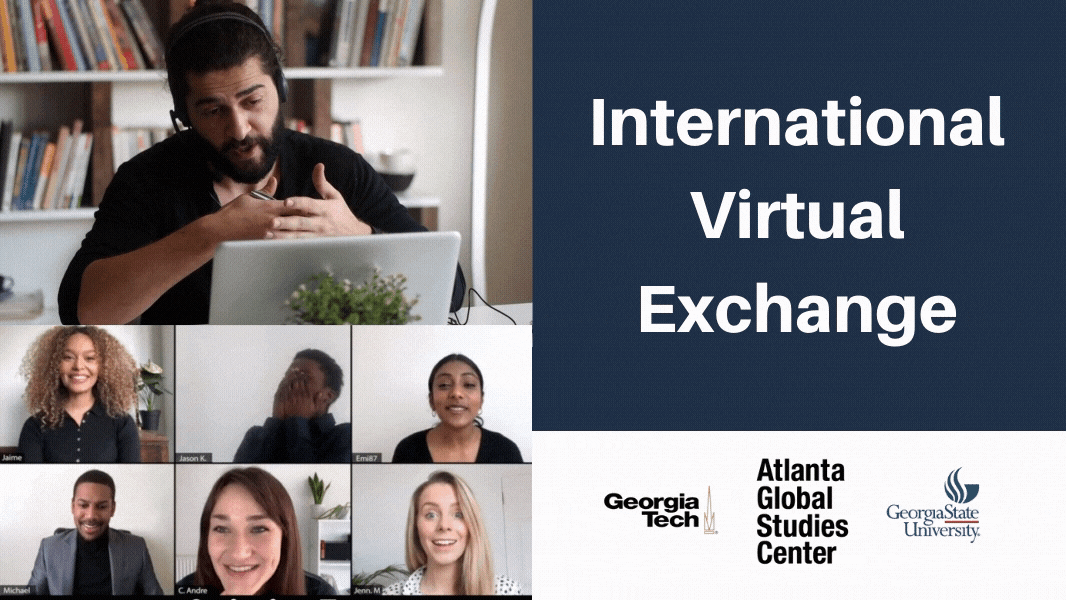 What is Virtual Exchange?
Virtual Exchange (VE) is an educational practice, supported by research, that consists of sustained, technology-enabled interaction between groups who are in different geographic locations and/or from different cultural backgrounds. In a virtual exchange, classrooms in any part of the world connect, communicate, and collaborate through chat, video, file-sharing, or any other form of technology to engage in discussion, complete a project, and/or solve a problem. 
Virtual exchange offers meaningful, accessible, and inclusive international experiences to students. It provides students with opportunities to develop communication skills and prepares them for careers where international collaboration and the ability to work effectively online will be necessary. 
Virtual Exchange projects can be developed for any subject of study, for any grade level, and for students who speak one or more languages. They can be implemented synchronously or asynchronously. The costs associated with developing a virtual exchange are minimal, but the benefits are immeasurable. 
Why is Virtual Exchange more important than ever?
Virtual Exchange provides meaningful global experiences for all students.
There is a fundamental need for students of all backgrounds and abilities to access global experiences at home, whether they can study abroad or not. All students deserve to practice 21st century digital literacy skills, to build career skills like collaboration and teamwork, to communicate with diverse international groups, to be part of this vastly interconnected world, and to be empowered to participate in the evolution of technology and communication that we are experiencing at this very moment.
Virtual Exchange Initiative at Georgia State University
Atlanta Global Studies Center partnered with Georgia State University's Office of International Initiatives to award 12 Virtual Exchange project grants. For more information, contact Diana Wrenn Rapp, Assistant Director, Atlanta Global Studies Center at GSU (dwrenn1@gsu.edu).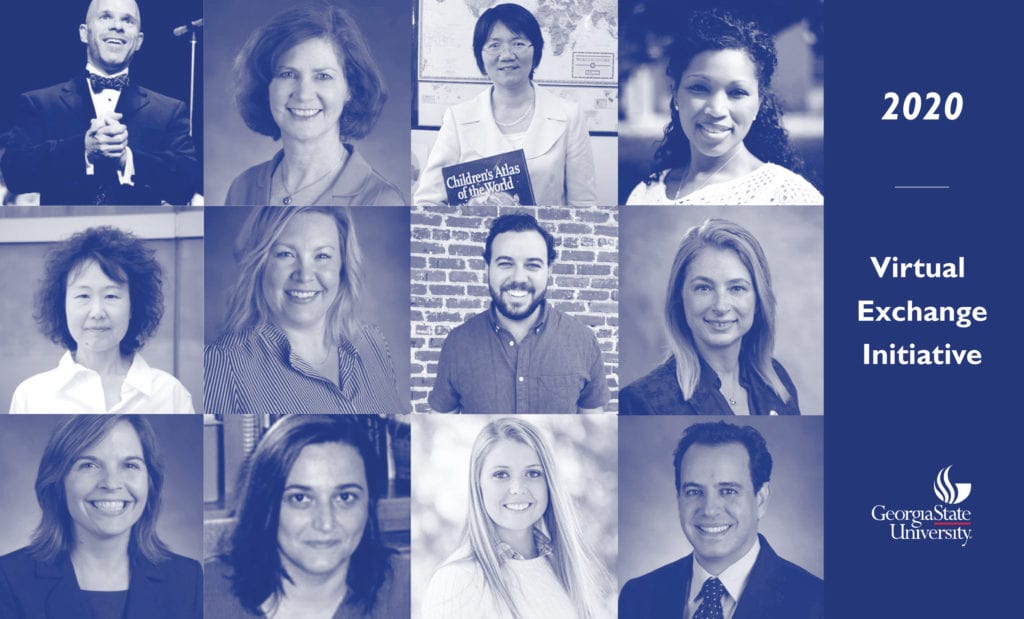 Read more about Virtual Exchange.
Virtual Exchange Toolkit for Teachers
The Stevens Initiative Resource List
Harnessing Technology for Global Education
Global Engagement Teaching and Learning Community
Attend the "Growing International Virtual Exchange"  Webinar: October 9, 2020
The University System of Georgia, Atlanta Global Studies Center, and Clemson's Office of Global Engagement invite you to a workshop about Growing International Virtual Exchange. Join us to learn how to sustain global education in an accessible and inclusive way, both now and in the future. Discover how academia can invest in virtual experiences for the 21st century.
10:30-11:30 a.m.
Jon Rubin, an internationally-recognized expert in Collaborative Online International Learning will make "The Case for Virtual Exchange," followed by a panel discussion with Dr. Sharon Nagy (Associate Provost for Global Engagement, Clemson), Dr. Wolfgang Schlör (Associate Provost for International Initiatives, Georgia State University) and Dr. Stephen Harmon (Associate Dean of Research, Georgia Tech Professional Education).
12:00-2:00 p.m.
University delegates, curriculum designers, coordinators of experiential programs, faculty, and instructional technology developers are invited to the afternoon session for "A Comparative Look at IVE Models in the Region" by Dr. Nannette Commander (Virtual Exchange Coordinator, Georgia State University), and Dr. Kyle David Anderson (Senior Director of Global Engagement, Clemson University).