Lead Faculty: Hongchen Wu & Kyoko Masuda
Linguistics is a scientific study of language, combining elements of natural science, social science, and humanities. In studying linguistics, students can exercise their analytical skills and improve their knowledge of core scientific principles while learning about the diversity of language and culture. This initiative includes hosting the annual North American Computational Linguistics Olympiad, offering linguistics workshops and professional development opportunities, and developing introductory online linguistics teaching/learning toolkits.
Atlanta High School Students Qualify for NACLO Invitational Round
Congratulations to the qualifying group of Atlanta high school students who placed in the top 10% of the North American Computational Linguistics Open (NACLO) Competition! The group has been invited to participate in the Invitational Round on March 16, 2023, from 9am to 1pm, in the Pettit Microelectronics Building at Georgia Tech, for a chance to compete in the International Linguistics Olympiad (IOL).

NACLO is a contest in which high school students solve linguistics problems, and through the process, learn about the diversities and shared constructs of language and culture, while exercising logic skills. No prior knowledge of linguistics or second languages is necessary.

The Georgia NACLO event is an initiative led by Dr. Masada and Dr. Wu in the School of Modern Languages at Georgia Tech, with support from the Atlanta Global Studies Center.
Linguistics Competition - January 26, 2023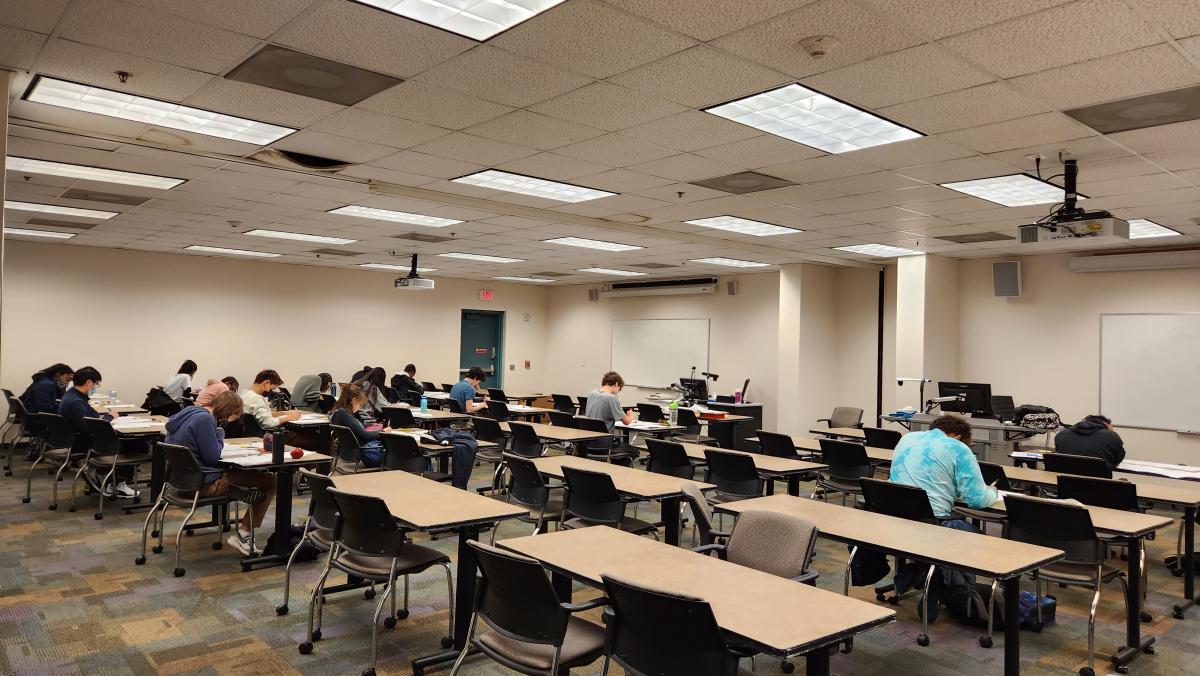 The North American Computational Linguistics Open Competition (NACLO) is a contest in which high-school students solve linguistic problems. In solving these problems, students learn about the diversity and consistency of language, while exercising logic skills. We will be welcoming Atlanta local high school students to attend this national competition.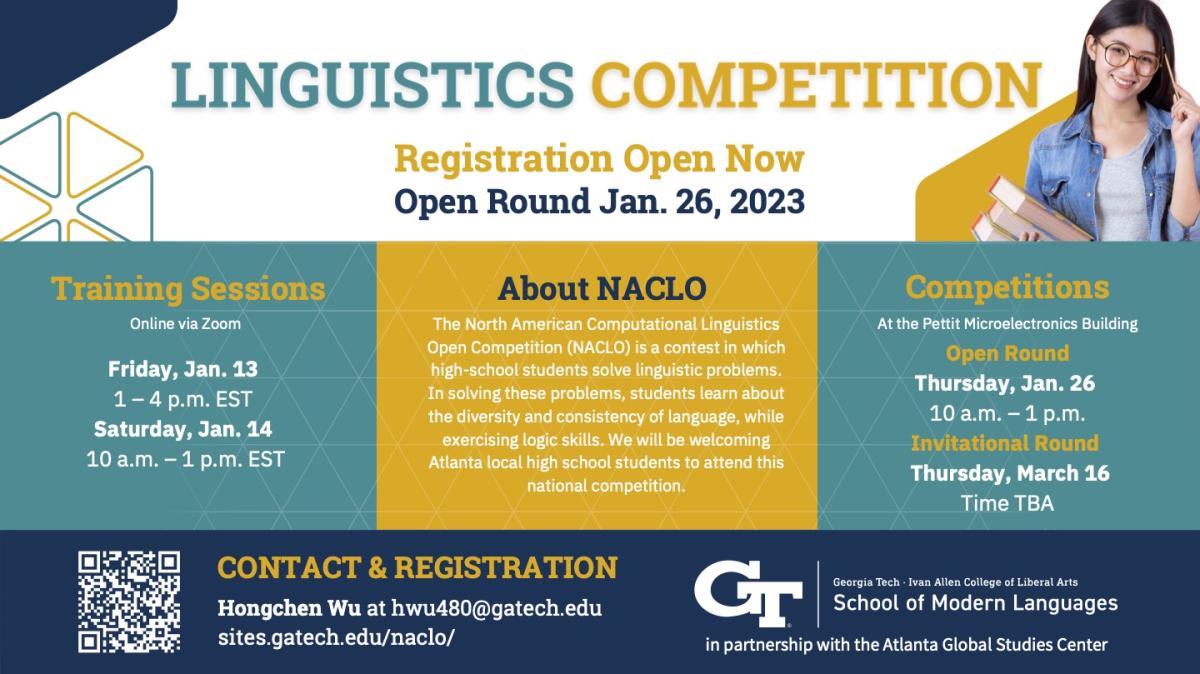 Intro to Sign Languages Acquisition
Dr. Jenny Singleton — Professor, Department of Linguistics, Stony Brook University
Jenny Singleton's research sits at the intersection of psychology, linguistics, and education. She uses experimental, language elicitation, and observational research methods to investigate sign language acquisition. In this talk, she will give an introduction to sign language linguistics and sign language acquisition.
Linguistics in High School
Amy Plackowski — Former Chair of Linguistics in the School Curriculum Committee at Linguistic Society of America
The speaker will talk about her rich experience in teaching linguistics at high school and relevant resources.
Linguistics in Tech
Dr. Sarah Ouwayda holds a Ph.D in Linguistics from the University of Southern California. She currently works as a staff technical lead and manager at Google.
She discusses how linguistics can contribute to the tech industry.