AGSC (Atlanta Global Studies Center) builds on Georgia Tech and Georgia State University's commitment to outreach activities, with key on-campus partners organizing more than 1,000 public events in 2016-17 and extensive connections among Atlanta's consular corps, governmental agencies, non-profit organizations, business and media.
For K-12 outreach, AGSC will partner with:
Georgia Department of Education's unit for World Languages and Global and Workforce Initiatives

Georgia Tech's CEISMC, with an annual budget of $12 million

Georgia Tech Professional Education,  combining academic rigor with hands-on training in demand by industry; serving 33,000 students and generating over 40,000 continuing education units per year

Georgia Tech Serve-Learn-Sustain, a campus wide initiative to equip students with knowledge and skills to help create sustainable communities

GSU's College of Education and Human Development, with outreach efforts ($1.3 million per year), that include the Office of International Programs, sponsoring 9 study abroad programs per year for teachers in training, and the Alonzo A. Crim Center for Urban Educational Excellence, an AmeriCorps partner, which provides services to more than 10,000 individuals per year through community outreach.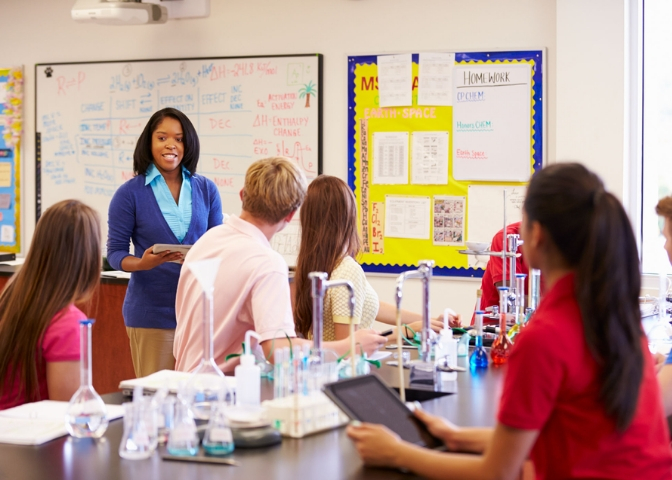 K-12 outreach activities will include:
Support for 12 teacher in-service continuing education projects in areas of need identified by the GaDOE, including:
onsite or virtual workshops on the challenges of Dual Language Immersion (DLI): performance-based language teaching and testing; best practices in Content Based Instruction (CBI) and immersive language pedagogies, and problem-based learning for global Education for Sustained Development (ESD)

enhancement of global studies content for middle school social studies teachers to develop and disseminate ESD learning modules on "World Cities" in Africa, Asia, the Middle East, and Latin America

an annual Languages for STEM Summer Institute for high school language teachers to develop STEM "kits" that advance language learning through theme-based ESD content modules.
Materials generated from these initiatives will be disseminated as part of the AGSC open access web-based repository. At least four of these teacher training activities will be national in scope to strengthen overall U.S. capacity in DLI and global ESD for the K-12 curriculum.
Interested in being involved?
K-12 outreach in global studies and language learning is an important mission of the center. Please contact Anna Stenport for opportunities to be included in upcoming projects. 
Announcement! Call for Proposals: K-12 Course Development Projects in World Languages and Global Learning
The Atlanta Global Studies Center seeks proposals from K-12 teachers for course development projects in less commonly taught languages and global learning. Priority will be given to proposals that include engaging lesson ideas for teachers and students, easily-reproduceable lesson plans for a unit along with supporting teaching materials in the target language or content area, and resources for extending lessons. Grant funding will be awarded as a professional stipend to compensate teachers for devoting their time to develop quality materials to enhance language instruction in the target languages.
Deadline: October 1, 2019 
Awards Notification: November 15, 2019
Contact: Diana Wrenn Rapp, AGSC Assistant Director, dwrenn1@gsu.edu
K-12 Professional Development Workshop
The UN's Sustainability Goals & Teaching World Cultures, Social Studies, and Foreign Languages
In collaboration with
the Georgia Department of Education World Languages and Global Workforce Initiatives and the Georgia Tech Global Media Fest
Saturday, April 27th 9 a.m. - 3 p.m.
Bill Moore Student Success Center
Georgia Tech Campus
Professional Development Certificates Available
 
9 - 9:10 a.m.  Welcome and introductions
9:10 - 10:20 a.m.   Sabrina Grossman, Program Director in Science Education, CEISMC, GA Tech, "Science of Sustainability through a Cultural Lens".
10:30 - 11:45 a.m. Global Media Fest Panel: Sustainability Across Languages and Culture
Juan Carlos Rodríguez, Associate Professor of Spanish, GA Tech (moderator)
Amanda Weiss, Visiting Assistant Professor of Japanese, GA Tech, "Discussion of Film: "Ashes to Honey: The Search for Energy Independent in Japan and Sweden."
Jin Liu, Associate Professor of Chinese Language and Culture, GA Tech,"China events archive and teaching modules and materials"
Jan Uelzmann, Assistant Professor of German, GA Tech, Discussion of Documentary: Neukölln Unlimited: immigration into Germany"
Stephanie Boulard, Associate Professor of French, GA Tech, "Discussion of Film: Swagger" on immigration and social issues in France today.
11:45 - 12:30 p.m. Lunch and Keynote
Rhina Fernandes Williams, Associate Clinical Professor, Department of Early Childhood Education & Elementary Education, GSU, "You've Got the Power: Critical & Culturally Responsive Pedagogy in Global Justice Education"
12:30 - 1:30 p.m.  
Awad Awad, Program Director of Arabic Study Abroad and Coordinator of Arabic Summer Language Institute, UNG. "Landing the Flying Carpet: Teaching Arabic in the American South – a dialogue on linguistic sustainability"
Yunjuan He, Associate Professor of Chinese, UNG. A content-based language course "Sustainability: Examples from China"
1:30 - 3 p.m. 
Paula Mellon, Associate Director, Center for Latino Achievement and Success in Education, College of Education, UGA. "Collaborative conversation-based instruction to integrate sustainability themes across the curricula".
3 p.m. - Wrap-up